"Kelsie" was the beginning of Dalarno Pembroke Welsh Corgis.   My shepherds and collies had always been near and dear to my heart, but I absolutely fell in love with my daughter's corgi and decided I'd love to breed and show "another" herding breed!  I contacted Lois Kay (Terenelf) for advice and help in obtaining a suitable Corgi to use as Dalarno's foundation bitch, and after a two-year wait, Lois contacted me about Kelsie.
Ch. Larklain's Dandy Coppercoat CDX x

Ch. Terenelf's Paddy's Holiday

"Kelsie" was a joy to live with as she possessed a wonderful laid back attitude, but with a touch of regalness! She was shown and picked up points toward her AKC Championship, but was much happier at home with her puppies!  Over the years Kelsie had four litters that produced 34 puppies before she was retired to be Ferebe Simons' heart dog. Thank you, Ferebe and Jimmy, for loving and caring for Kelsie......she couldn't have had a better home!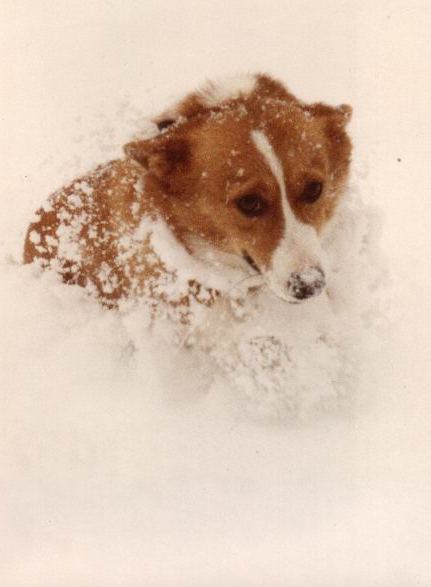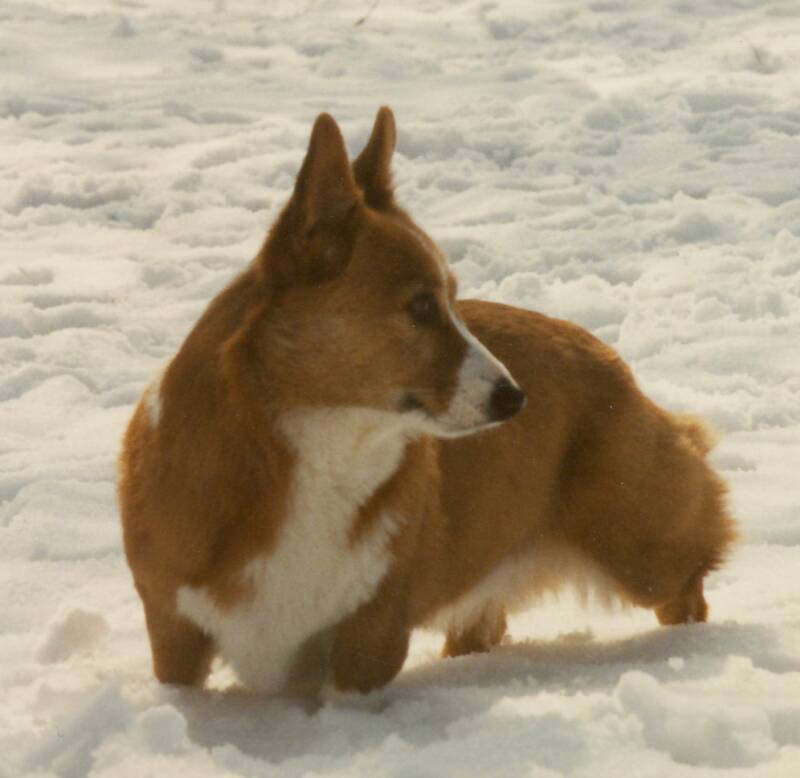 Snow Photos by Ferebe Simons