U-CDX Dalarno Kentucky Rain, UDX, RAE, CAN CD, OA, AXJ, ASCACD, HT, AHBA JrHD, CGC, HCT, RE, PHC, VCX, NAC, NGC, ETN

Dalarno's Most-Titled Performance Dog

Going strong at almost 12 years of age, Tucker earned his 25th Title in August 2009 and his right to retire!

Tucker and his "human companion," Ann Pribyl, are a breeder's dream come true!  Theirs is a story Dalarno is proud to be a part of because Tucker and Ann are what sharing a life with a dog is all about -- love, understanding, patience, dedication, hard work, teamwork and most of all, fun!  Tucker was Ann's first dog and the two of them developed a partnership that all dog lovers strive to have with their faithful companions.

As Tucker's titles attest, he was a successful competitor in obedience, agility, rally and herding...a true testament to what Corgis can do and do well.  But getting there was not always easy.....in fact, in January 2004 Tucker suffered from a herniated disc and it looked like he may never compete again.  Luckily his buddy, Ann, saw to his every need -- to include swimming therapy to help in the healing process!  No surgery needed!  The happy ending came when Tucker was able to compete again and in November 2004 gained his final leg to obtain his AKC Utility Dog title!  Also in 2004 Tucker earned the Pembroke Welsh Corgi Club of America's Versatile Corgi (VC) title (his first of two) -- an outstanding feat in any dog's life to be recognized by your breed's national club for exemplary representation of the breed in competition!  This talented Corgi wasn't finished though....he and Ann tried the sport of tracking. 

I know Tucker's Corgi mom, Dalarno's In The Mood a/k/a "Moody" happily met him at "The Rainbow Bridge" with pride in her eyes!  Thanks, Ann, for giving Tucker such a rich and happy life....what more could any dog or breeder want?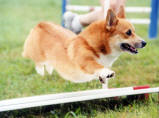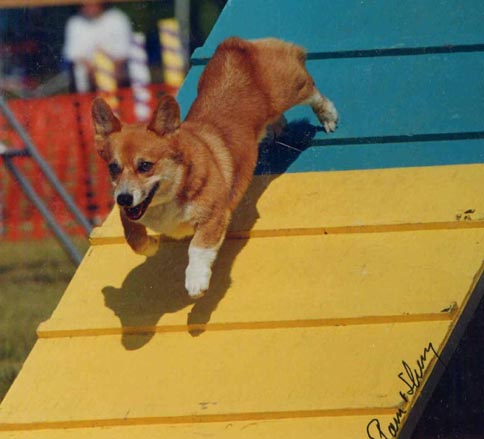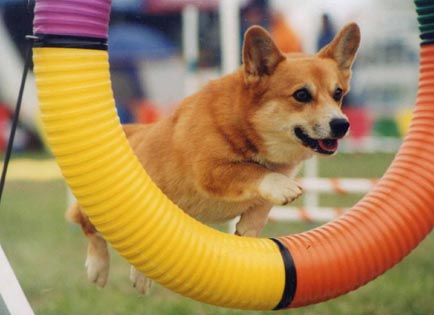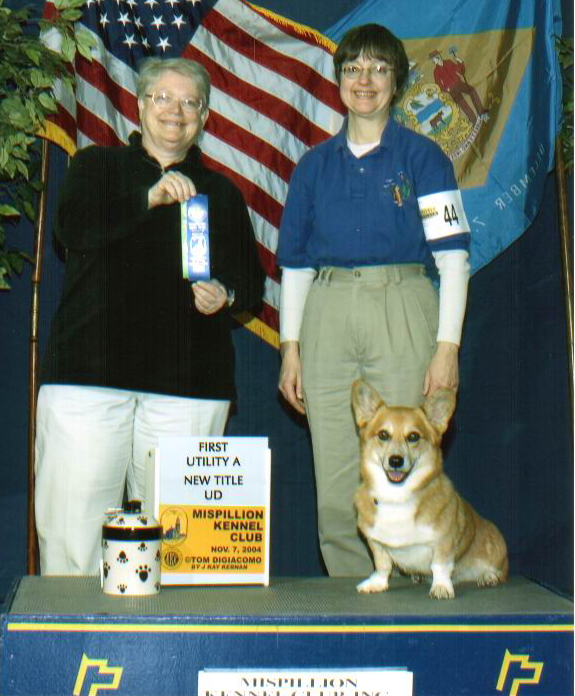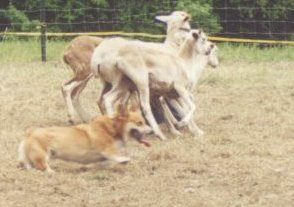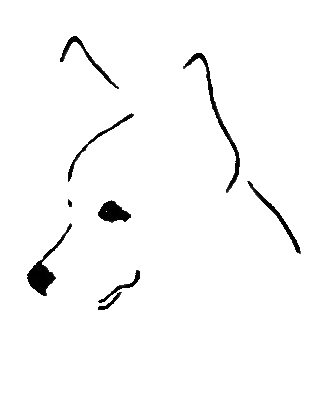 Tucker proved that

Corgis can do it all.

Ch. Kimberwick's Cayman Sunrise x

        Dalarno's In The Mood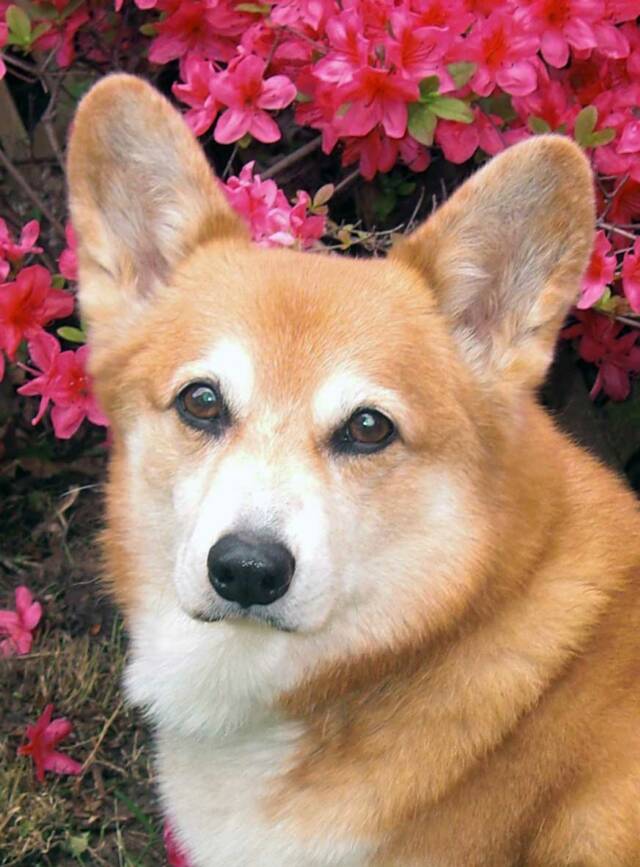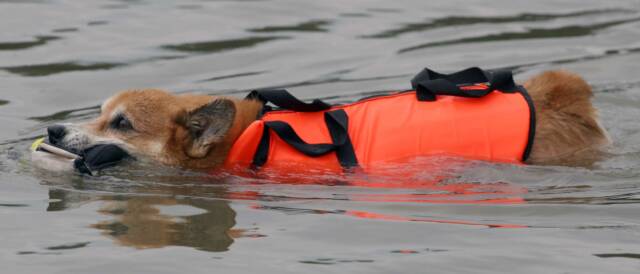 Tucker retrieving at swim camp in 2008.