Loving, breeding and showing Pembroke Welsh Corgis since 1984

Please contact our webmaster if you have questions or encounter any problems viewing this website.  
Unless otherwise noted, all photos and content are the property of Dalarno or the photographers.  Unauthorized use or copying of  the Dalarno Logo, photos and/or content is prohibited and is in violation of US and International Copyright Law.

Dalarno is a Registered Kennel name with the American Kennel Club.

Copyright © 2022.  All Rights Reserved.

This website was last updated on: July 15, 2022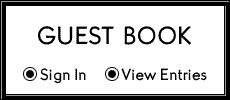 Carrie P. Harris ~ Dalarno Reg'd.

Culpeper, Virginia 

Phone:  (540) 547-9141

AKC Breeder of Merit